I am probably going to do a few GlamTech posts, so here is the second! For all of you bunnies out of the loop, this was a fundraiser for Disorient- an NYC based burning man theme camp. I was fortunate enough to help my friend Amanda set up her art installation at the venue pre-event, and I got to bounce around and help with other odds and ends. The work that goes into these parties is absolutely mind blowing. I have only been in this community for a short time, but I am constantly amazed at the sheer amount of creativity, drive and talent that these people possess. So – here is to everyone that made this weekend possible – cheers. Love you guys.
Pre-event set up! if you look to the far left of the photo you can see the cool PVC/UV reactive installation that Amanda created and I helped assemble. It wasn't the smoothest process, but we had a great time doing it and it turned out awesome. Damn Christmas lights.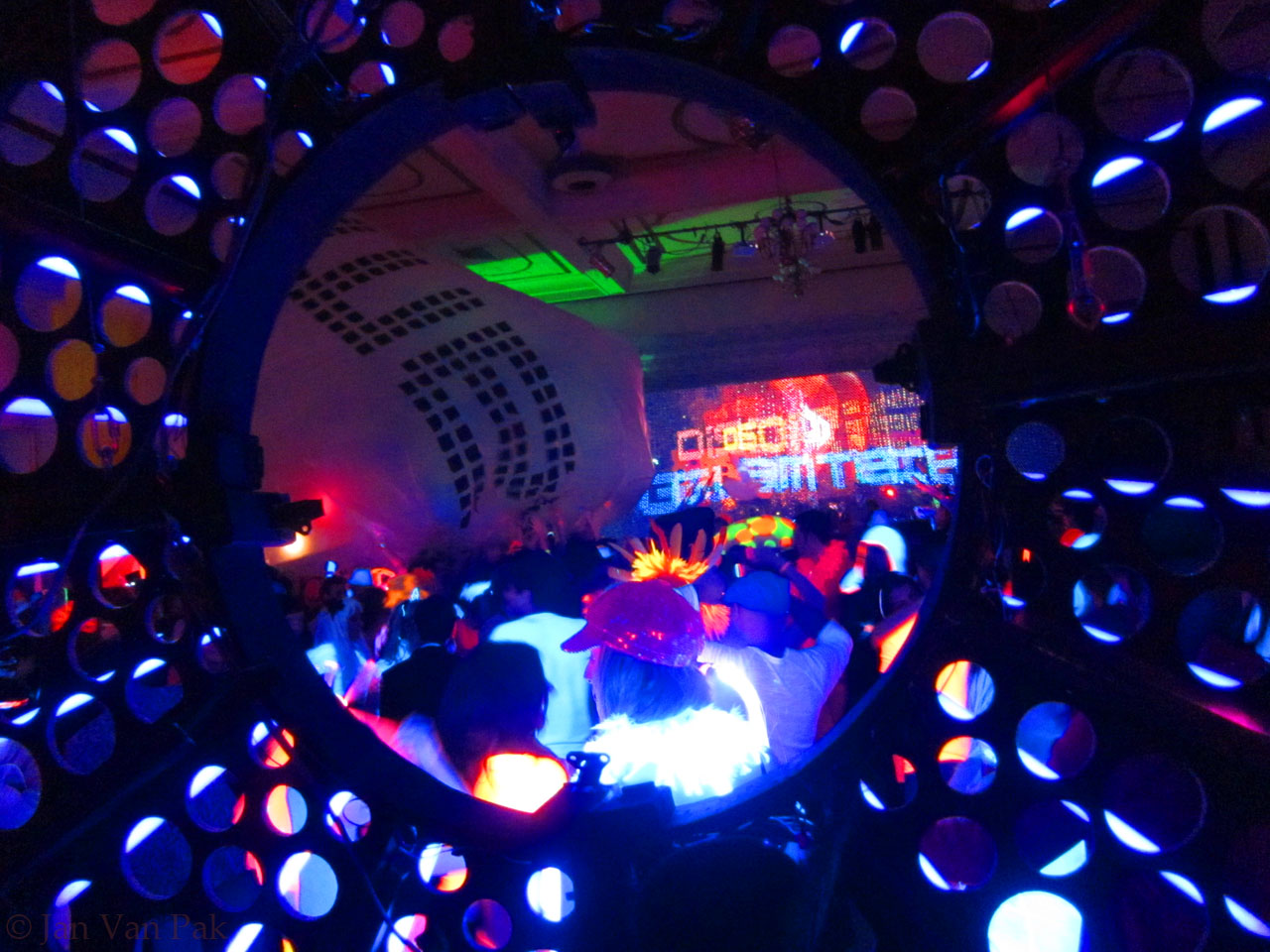 Here is a photo that my buddy Jan snapped of the mayhem! Thanks for the great bracelet <3
The theme was 'Magician' so i went as the bunny that got pulled out of a hat.
this sequence of me dancing may be blurry, bit it epitomizes my night! so so so fun! Stay tuned for more updates. And thanks josh for the costume photos <3